Respect in Sport Reminder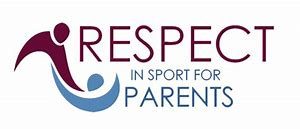 Most SPS Fuzion Female Hockey Club parents have either completed the Respect in Sport online certification, or have re-certified. If you completed certification within the last four years as either a parent or Leader/Coach, you will still have a valid electronic certificate. However, if you received a notice of re-certification from Hockey Canada and/or Hockey Alberta, or your child has never registered before, you may need to certify or re-certify. Please visit the Hockey Alberta Respect in Sport website:
PARENTS https://hockeyalbertaparent.respectgroupinc.com/
COACHES https://ha.respectgroupinc.com/
to verify the status of your certification. Again, your certification is valid for four years and an expiry date should be posted with your profile information at the top of the page. If you need help accessing the RIS website, try this link: https://www.hockeyalberta.ca/members/respect-sport/ris-help-desk/
Only one parent has to complete the online course, although all parents are encouraged to. If you have not completed certification, or you are designated to re-certify, your child, or children, cannot be added to a Hockey Canada registration card. We ask you to verify, and only if necessary, certify by quickly in order to make the registration process as simple as possible so the "Fun of Hockey" can begin without disruption.